Once you come out and enjoy the show, you might want to get involved!  Information on our Drama Club/Blackshirt Players can always be found here or on our Weebly page https://blackshirtplayers.weebly.com/
We Are the Blackshirt Players!
Who We Are:  We are a group of students from all walks of life with all different passions (acting, directing, stage managing, set construction, lighting design, costume design and construction, and sound design) and we do all of the shows here at South. We put on a Fall play, One-Act competitive piece, a Winter musical, and Spring play.
AUDITIONS!!
Auditions for Almost, Maine by John Cariani will be held March 17th and 18th in the South Auditorium from 3:15-5:15. 
You only need to attend one day.  Auditions will be reading scenes from the script.
Cast will be 8-10 actors (4-5 females and 4-5 males)
Show dates are April 30th-May 2nd at 7pm and May 3rd at 2pm.
Rehearsals will be after school from 3:15-4:30 2-4 days a week.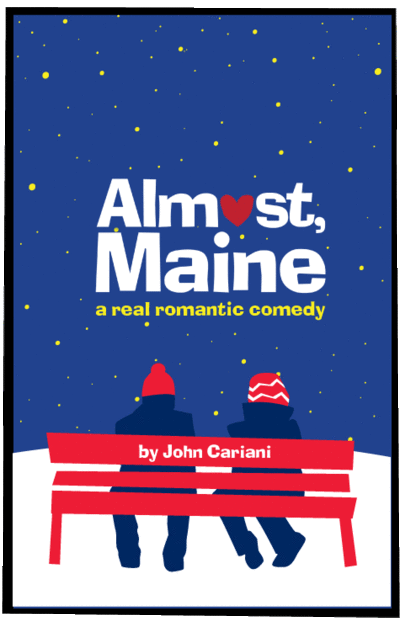 Summary:
"Welcome to Almost, Maine, a place that's so far north, it's almost not in the United States. It's almost in Canada. And it's not quite a town, because its residents never got around to getting organized. So it almost doesn't exist. One cold, clear, winter night, as the northern lights hover in the star-filled sky above, the residents of Almost, Maine, find themselves falling in and out of love in unexpected and hilarious ways. Knees are bruised. Hearts are broken. But the bruises heal, and the hearts mend—almost—in this delightful midwinter night's dream."  ~Dramatists Play Service
Need More Info? :  Email Ms. Schamburek at aschambure@waukesha.k12.wi.us